---
Our passion is creating delicious meals that accompany memorable events for families. In these challenging times, we invite you to enjoy a stress-reducing, socially distant night in with Chef David's Direct!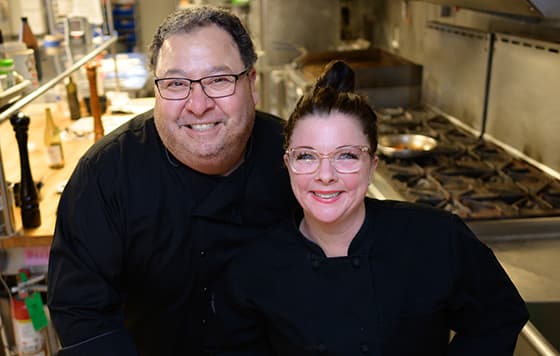 Online ordering is simple and secure with our beautiful new system. You can pick the meals you'd like, plus add extras like a protein bowl for lunch, tasty made-from-scratch desserts or even a jar of Chef Mary's amazing salad dressing. Fill up your cart, and tell us what time you'd like to pick up your order.
Health and safety are always at the forefront of our minds at Chef David's. Our kitchen cleanliness standards are second to none during normal times, and we have stepped up our sanitizing protocols from there.
In spite of these uncertain circumstances, Chef David and our entire team are committed to helping you make some happy memories with your family around the table. Enjoy your dinner!
Please order by 12 NOON for same day pickup.
All meals are made from scratch!
---
Showing all 15 results